At CHDC, the safety and well-being of our community is our main priority.
Read COVID-19 Guidance
Old Bricks.
Faith In People.
Preserving Community.
---
Clinton Housing Development Company (CHDC) is a not-for-profit community-based organization founded in 1973, dedicated to building community by preserving and creating high quality, permanently affordable housing in Clinton/Hell's Kitchen. We integrate community, cultural, and green spaces into developments and provide consulting services for larger community initiatives.
What We Do
---
The Neighborhoods
We Serve
---
Running from the Hudson River to 6th Ave from West 14th to West 26th Streets and to 8th Ave from West 26th to West 59th Streets, CHDC serves the Clinton/Hell's Kitchen and Chelsea neighborhoods on the west side of Manhattan.
Paddy's Market Historic District
CHDC proposed to nominate Paddy's Market, a stretch of Ninth Avenue that was once one of the best-known pushcart markets in Manhattan, to be listed as a historic district on the State and National Register of Historic Places in 2020-2021. The National Park Service designated the District in April 2022. The Historic District includes nine block fronts on either side of Ninth Avenue between West 35th and West 40th Streets and portions of surrounding blocks.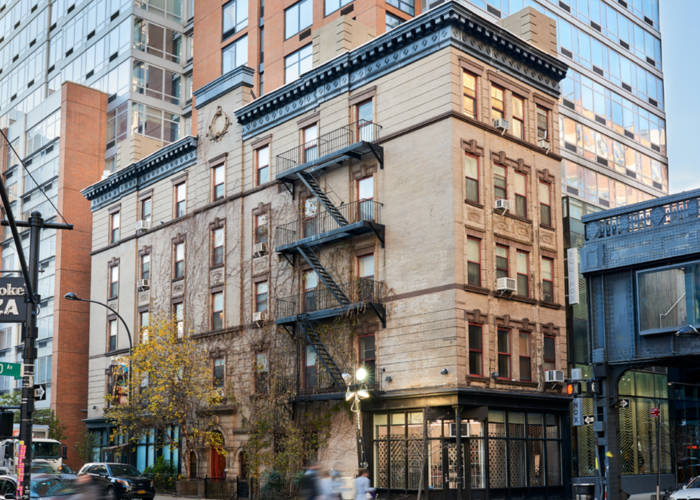 Affordable Hell's Kitchen
---
CHDC's affordable rental and co-op housing, retail and not-for-profit spaces Developed to Date in detail, and upcoming In Development projects in various phases of design and construction.
Middle West Side Planning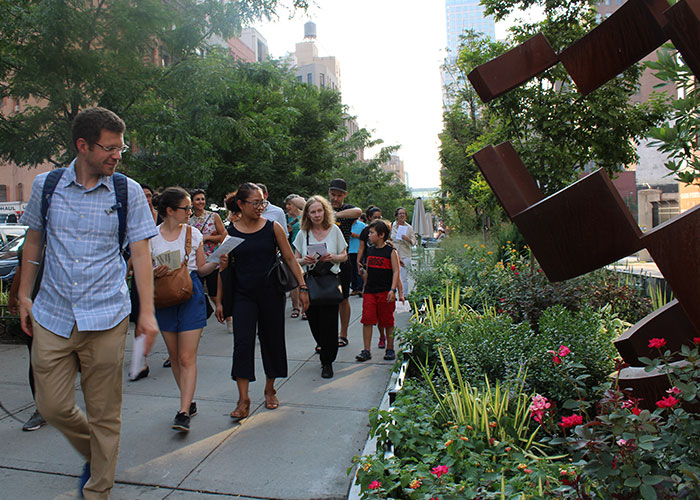 Greening Hell's Kitchen
---
CHDC develops public and sidewalk gardens, plants trees, and works with other organizations to expand existing green resources block by block along the west side of Manhattan.
Open Space Design & Development