Open Space Design & Development
463 West 34th
(Key Park: Alice's Garden)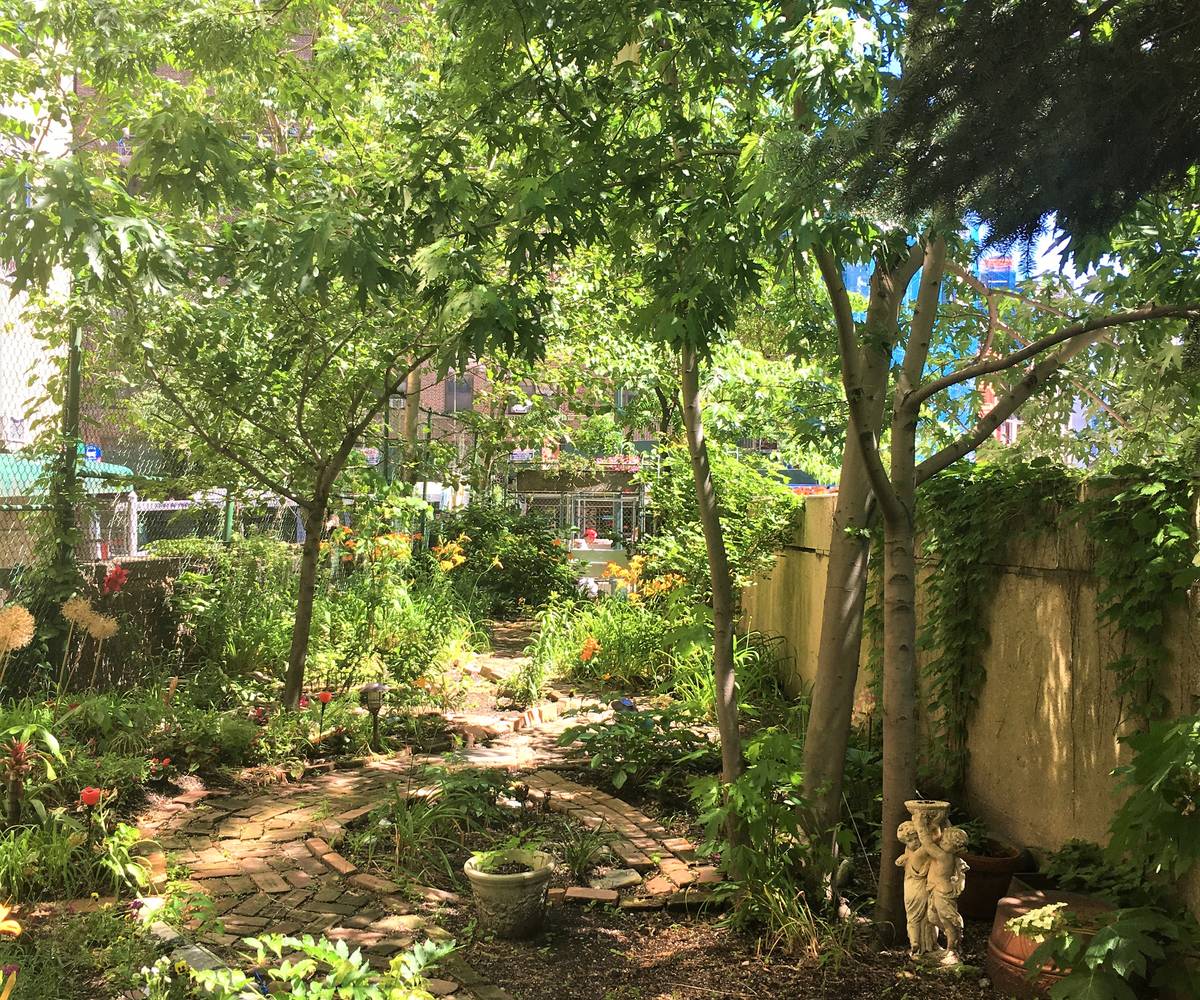 Tucked away on 34th St, adjacent to Lincoln Tunnel approaches, this park is named in honor of Alice Parsekian, its long-time sole caretaker until 2010. Following her death, the garden has received renewed community commitment. Volunteers used historic bricks salvaged from the demolition in preparation for Hudson Yards Park to build the paths for this hidden oasis.

Alice's Garden one of many Key Parks, a network of parks in the Hell's Kitchen area developed by CHDC in partnership with the Hell's Kitchen Neighborhood Association. These parks require a key. All Key Parks are accessed using the same Cultivate HK Park Key. Keys are available from Community Board 4 for $2. Call (212) 736-4536 for more information.
Year Built / Revitalized: Unknown / Unknown
Architect:
Contractor:
Location:
Social Services:
AMI Range:
30%
40%
50%
60%
80%
100%
120%
130%
165%
Units:
0 SRO Suites
0 Studios
0 One-Bedrooms
0 Two-Bedrooms
0 Three-Bedrooms
Find out about available apartments in 463 West 34th.