Open Space Design & Development
409 W 39th Street
(Key Park: Teresa's Garden)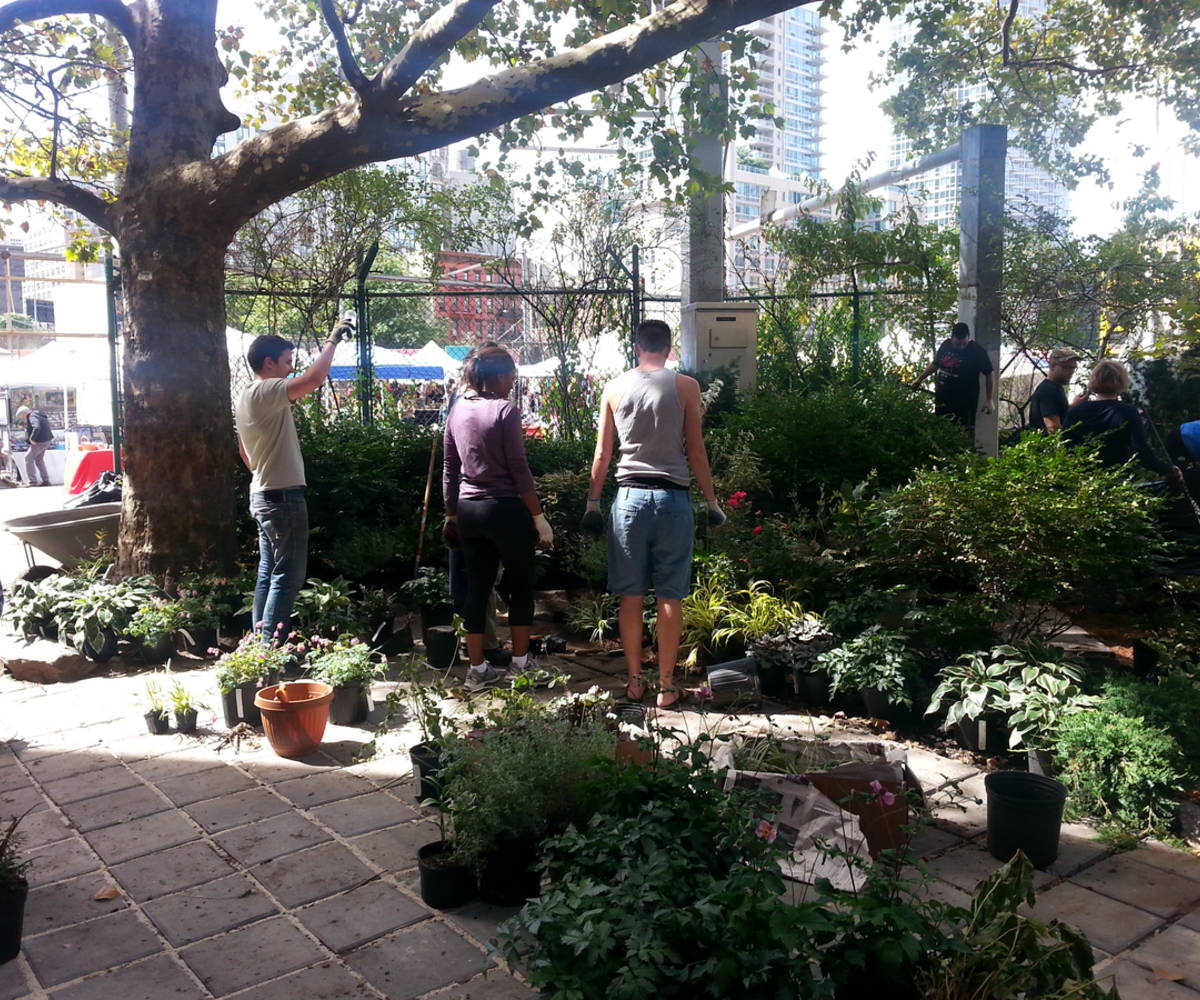 After a neighborhood participatory design process and community redevelopment, Teresa's Park reopened in 2013. Occupying a small corner of Hell's Kitchen, on West 39th Street just west of 9th Avenue, the Park celebrates the legacy of Theresa Mattia, a long-time resident of Hell's Kitchen, and offers a calm and restful haven in the midst of the Port Authority Bus Ramps.

Teresa's Garden is one of many Key Parks, a network of parks in the Hell's Kitchen area developed by CHDC in partnership with the Hell's Kitchen Neighborhood Association. These parks require a key. All Key Parks are accessed using the same Cultivate HK Park Key.
Keys are available from Community Board 4 for $2. Call (212) 736-4536 for more information.
Year Built / Revitalized: Unknown / Unknown
Architect:
Contractor:
Location:
Social Services:
AMI Range:
30%
40%
50%
60%
80%
100%
120%
130%
165%
Units:
0 SRO Suites
0 Studios
0 One-Bedrooms
0 Two-Bedrooms
0 Three-Bedrooms
Find out about available apartments in 409 W 39th Street.